NEWS
At Brooks Jeffrey Marketing, Inc., we strive to provide our clients with up-to-date knowledge of superior communication, marketing and digital services, tips, and products.
Our staff members follow cutting-edge technology and techniques. Brooks Jeffrey team members attend workshops and seminars designed to increase their fluency with the tools to get their jobs done – and done well.
12/31/2014 <<Back
View 2014 Archived News & Events
01/13/2014 - Brooks Jeffrey Names Wiegand Digital Development Manager
Brooks Jeffrey Marketing in Mountain Home has named James R. Wiegand digital development manager for the firm. Brooks Jeffrey's digital development team produces websites, applications and custom programming for business, industry, law enforcement and government agencies.
Wiegand, who has been with the firm since 2010, earned his Master of Science degree in Engineering and his Bachelor of Science Degree in Electrical Engineering from Temple University in Philadelphia, Pa. He holds certifications in BrainBench Java 1, MikroTik Level 1 CNA, and A+.
Prior to joining the firm, Wiegand worked as director of infrastructure services, web developer, software engineer, systems engineer, network engineer, and systems administrator in e-commerce, education, banking, disaster recovery, food service, telecommunications and social media.
"James has been working in all aspects of programming and development for 18 years," said Shannon Brooks, co-owner of Brooks Jeffrey. "All members of our digital development team hold degrees and certifications. James' impressive work history and education make him well-suited to lead and manage our digital development team." Wiegand and his wife Diana live in Mountain Home.
Headquartered in Mountain Home since 1984, Brooks Jeffrey is a full-service multimedia marketing solutions, website, and digital design firm, providing marketing solutions to private industry and government entities.
For more information, visit BrooksJeffrey.com, drop by Monday through Friday 8 a.m. - 5 p.m. at 19 Medical Plaza in Mountain Home, or phone toll-free (800) 506-8064 or locally (870) 425-8064.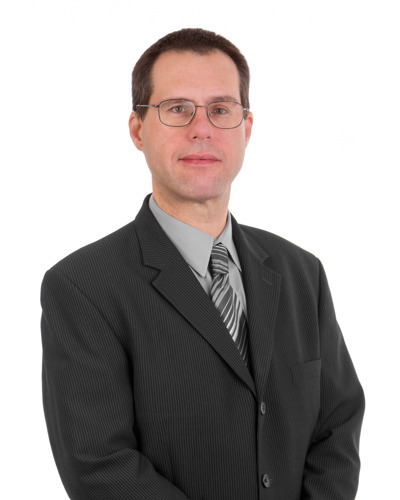 ---
02/08/2014 - New "Xerox Smart Printing" Technology Available from Brooks Jeffrey in Mountain Home Arkansas
Brooks Jeffrey Marketing now offers "Smart Printing" technology from Xerox to produce in-house, color-critical printing, collating and binding services. This new service is ideal for short-run projects such as booklets, brochures, flyers, postcards, posters and catalogs.
Utilizing the award-winning "smart printing" technology built into the Xerox Fiery WorkCentre, Brooks Jeffrey's team of artists and designers deliver ready-to-use documents faster than ever before.
"With this state-of-the art equipment from Xerox, we can produce higher-quality, color-correct printed pieces on demand," explained Shannon Brooks, co-owner of the firm. "The technology is a great addition to our office. The new Xerox WorkCentre easily handles Mac, Windows, and Linux-based operating systems."
In addition to printed pieces designed by Brooks Jeffrey, customers are invited to bring in their own designs for printing at Brooks Jeffrey's office. Data from thumb drives, tablets, iPad and iPhone applications can be fed into the smart printing system.
The "smart technology" saves time, money and hassle. We're happy to deliver those savings to our customers" Brooks said.
Brooks continued, "This new, in-house service is ideal for small orders only. In addition to this in-house service, we continue to work with local and national printers who specialize in large run orders."
Brooks Jeffrey Marketing and Brooks Jeffrey Computer Store are located at 19 Medical Plaza in Mountain Home, Arkansas.
800.506.8064 www.BrooksJeffrey.com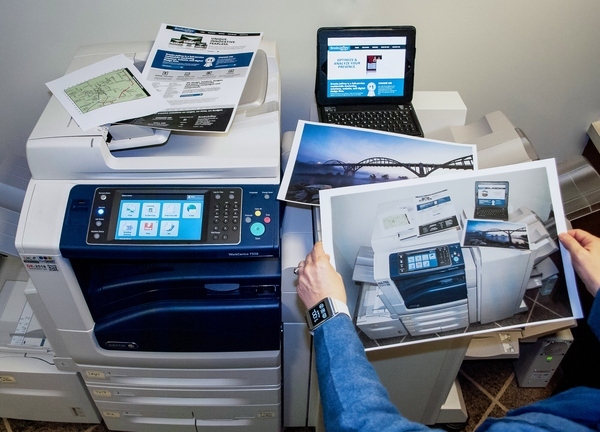 ---
03/01/2014 - Encrypted Email Solution Now Available to Brooks Jeffrey Clients
Brooks Jeffrey Computer Store, a division of Brooks Jeffrey Marketing, Inc, is now an authorized Voltage Security affiliate.
Voltage Security provides Voltage SecureMail, the "world's easiest-to-use and most powerful solution for protecting your email communications, documents and files."
For more information on this new service, visit: BrooksJeffreyComputerStore.com/encrypted-email.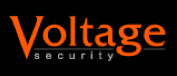 ---
03/28/2014 - Happy 10th Anniversary, Angie!
Today, we celebrated Angie's 10th Anniversary with Brooks Jeffrey. Angie is an inspiration to us all - she is smart, kind, talented, dedicated, wise AND fun. Thank you, Angie, for ten wonderful years... now, for the next ten! :)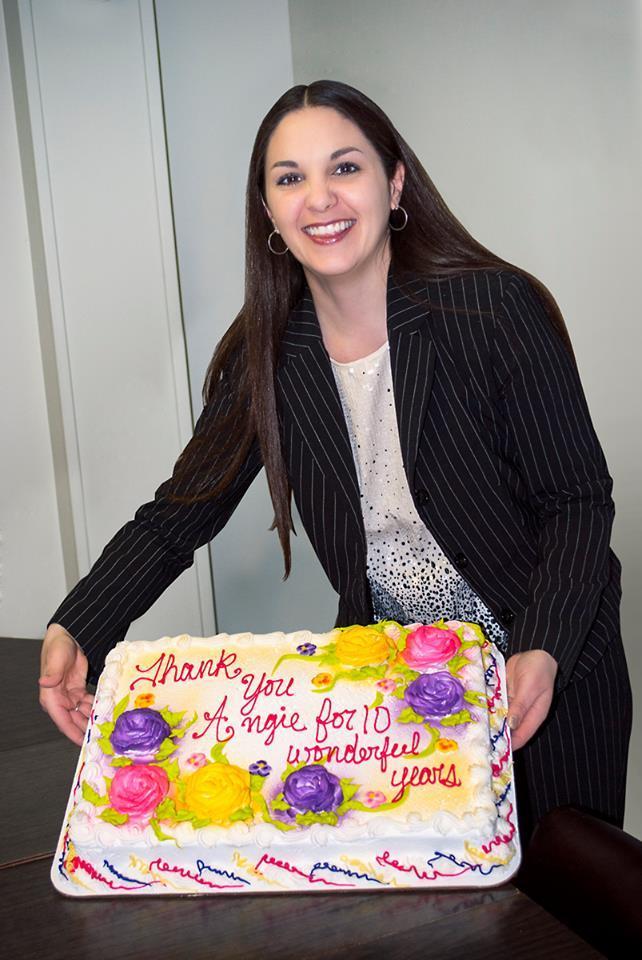 ---
04/22/2014 - BRMC, Brooks Jeffrey Win APEX Award For Website Design
Baxter Regional Medical Center and Brooks Jeffrey Marketing recently received an APEX award for the hospital's website, BaxterRegional.org.
The 2013 APEX Awards for Publication Excellence Competition recognizes excellence in graphic design, editorial content, and success in achievement of overall communications effectiveness, the contest's sponsor stated.
"We are delighted that BRMC and Brooks Jeffrey won the APEX award," said Donna McMullen, BRMC's director of Marketing and Public Relations.
Brooks Jeffrey redesigned the hospital's website and launched an enhanced, consolidated site for the hospital, its affiliates and clinic networks in 2012, according to Jodie Elizabeth Jeffrey, a partner in the firm.
"The new design and enhanced functionality engages users and encourages interaction through our online polls and integration with social media," McMullen said. "The community in North Central Arkansas and South Central Missouri, our patients, and our staff now have a 24/7 information resource."
The site features access from the home page to hospital services, physician listings, resources and patient education, maps and directions, BRMC careers and patient contact information, Jeffrey said.
"In fact, patients may pre-register online, as well as access their accounts and make payments via the site," she said. "And, to stay up to the minute, users can subscribe to news and announcements via SMS text and email. The content management system integration allows hospital staff to keep the website robust, compelling and current."
"The entire Brooks Jeffrey team is excited to have won the 2013 APEX award for its design of BRMC's enhanced website. Having worked with Baxter Regional since 1986, our staff is especially proud of the magnitude of this project and the overall design of the site," Jeffrey said. "We are proud of the service BaxterRegional.org provides to our community."
Baxter Regional Medical Center is located at 624 Hospital Drive in Mountain Home, Arkansas and may be reached by phoning (870) 508-1000. Baxter Regional Medical Center serves patients from a two-state, 14-county area throughout North Central Arkansas and South Central Missouri. Opened in 1963, Baxter General Hospital began with 39 beds and four physicians on staff. Today, the facility has grown to 268 all-private beds with more than 100 physicians on staff. The hospital encompasses 500,000 square feet of space and is the largest employer in Baxter County with over 1,400 staff members and over 600 auxiliary volunteers.
In addition to the main medical center facility, BRMC operates 17 area clinics throughout the region, serving the healthcare needs of patients from birth to seniors in a variety of specialties including Baxter Regional Ahrens Clinic, Baxter Regional Ash Flat Clinic, Baxter Regional Bone and Joint Clinic, Baxter Regional Gynecology Clinic, Baxter Regional Heart Clinic, Baxter Regional Pediatric Clinic, Baxter Regional Rheumatology Clinic, Baxter Regional Urology Clinic, Baxter Regional Comprehensive Women's Clinic, BRMC Clinic at Flippin, BRMC Clinic at Salem, BRMC Family Clinic, Fairlamb Senior Health Clinic, BRMC Nephrology/Pulmonology Clinic, General Orthopaedics operated by BRMC, The Clinic at Wal-Mart operated by BRMC, and Yellville-Summit Health Clinic.
BRMC affiliates include Baxter Regional Home Health, Baxter Regional Hospital Foundation, Hospice of the Ozarks, and Baxter Regional Wound Healing Center.
Founded in 1984 in Mountain Home, Brooks Jeffrey is a full-service marketing solutions firm serving clients locally and throughout the United States. For information on the website, marketing, advertising and public relations services provided by Brooks Jeffrey, visit www.BrooksJeffrey.com or phone (800) 506-8064.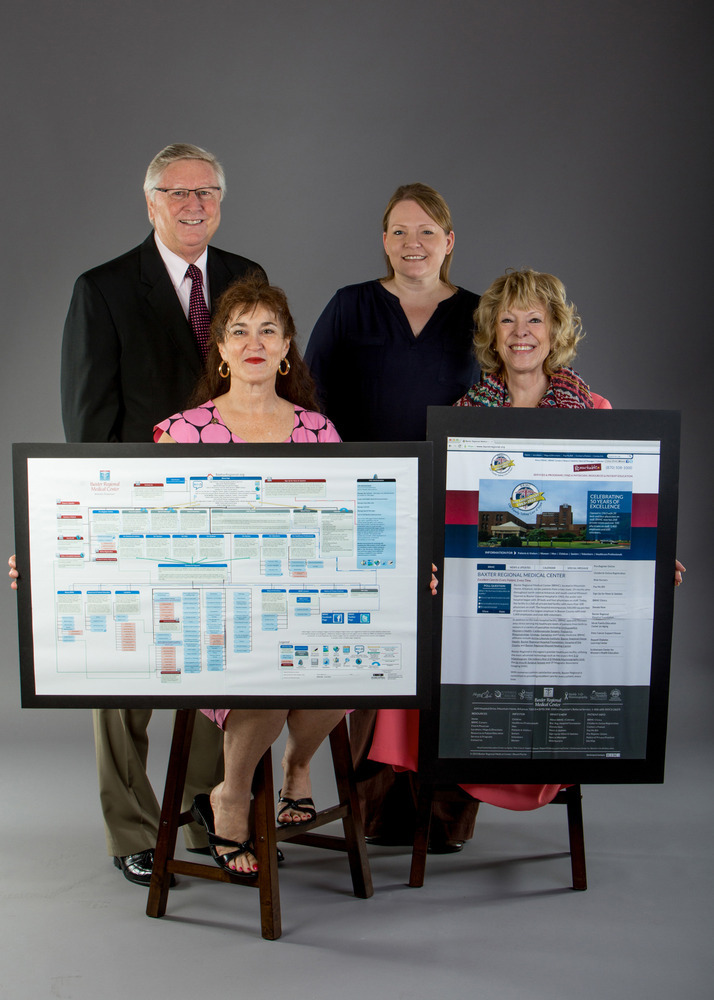 Pictured are Barney Larry, Baxter Regional
Hospital
Foundation Executive Director and Baxter
Regional
Medical Center Vice-President of Business

Development (standing, from left);
and Adrienne
Koehn, BRMC Graphic Designer;
Jodie Elizabeth Jeffrey,
Senior Account
Executive and co-owner of Brooks Jeffrey

Marketing (seated, from left); and Donna McMullen,

Director of Marketing – Public Relations for BRMC.
---
10/03/2014 - Harrison Convention & Visitors Bureau Wins National Award for Website
Harrison Convention & Visitors Bureau earned a national Apex® Award of Excellence for design and functionality of the organization's website: HarrisonArkansas.org.
The Apex awards are presented annually by Communications Concepts, Inc., to recognize excellence in graphic design, editorial content and overall communications excellence.
The Harrison Convention & Visitors Bureau's website was developed using information from three separate websites (motorcyclearkansas.com, harrisonsports.org and harrisonarkansas.org) which were maintained by the organization. The current website consolidates those three sites into one, unified web presence.
Featuring a user-friendly design and enhanced functionality, the comprehensive site includes a convenient client Content Management Systems (CMS) that allows the Harrison Convention & Visitors Bureau staff to easily add, edit and delete content on the site as often as needed. The site also includes a mobile version which provides easy-access to information for smart phone and mobile device users.
"We are honored to receive this national award for the website. Our goal was to create a comprehensive communications tool that promotes Harrison and provides information for visitors as well as area residents. Having the success of our website recognized on a national level is truly an honor for our organization," states Matt Bell, Harrison Convention & Visitors Bureau Executive Director.
The Harrison Convention & Visitors Bureau website and mobile site were developed by Brooks Jeffrey Marketing, Inc. of Mountain Home. Brooks Jeffrey is a full-service marketing and communications firm serving clients locally and throughout the United States.
Jodie Elizabeth Jeffrey, Senior Account Representative and agency co-owner states, "Our team was thrilled to learn the Harrison Convention & Visitors Bureau website project has been nationally recognized for excellence. Providing award-winning work for our neighbors in Harrison is a source of pride for our agency."
For more information on the new Harrison Convention & Visitors Bureau website, visit www.HarrisonArkansas.org or contact Executive Director Matt Bell at 870-741-1789 or mbell@harrisonarkansas.org.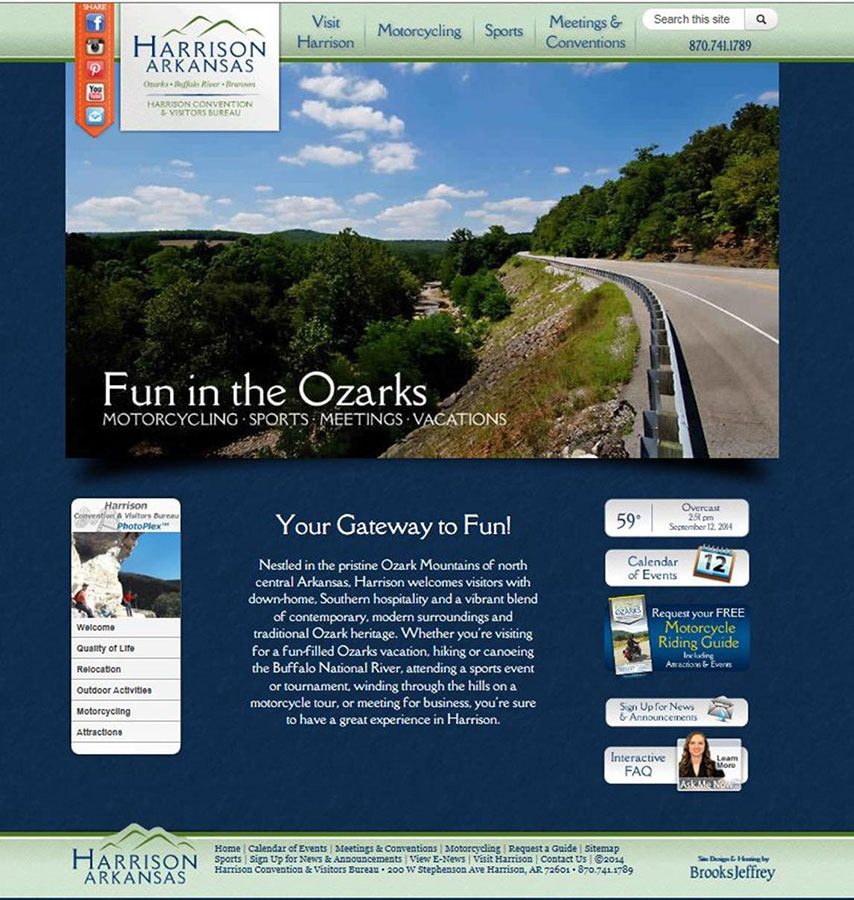 ---
11/05/2014 - Jodie Elizabeth Jeffrey Presented on Entrepreneurship & Marketing to ASUMH Students
Jodie Elizabeth Jeffrey spoke about entrepreneurship and multimedia marketing to students at Arkansas State University-Mountain Home. It's always great to meet aspiring entrepreneurs and business leaders. Study hard, play fair, and have fun guys!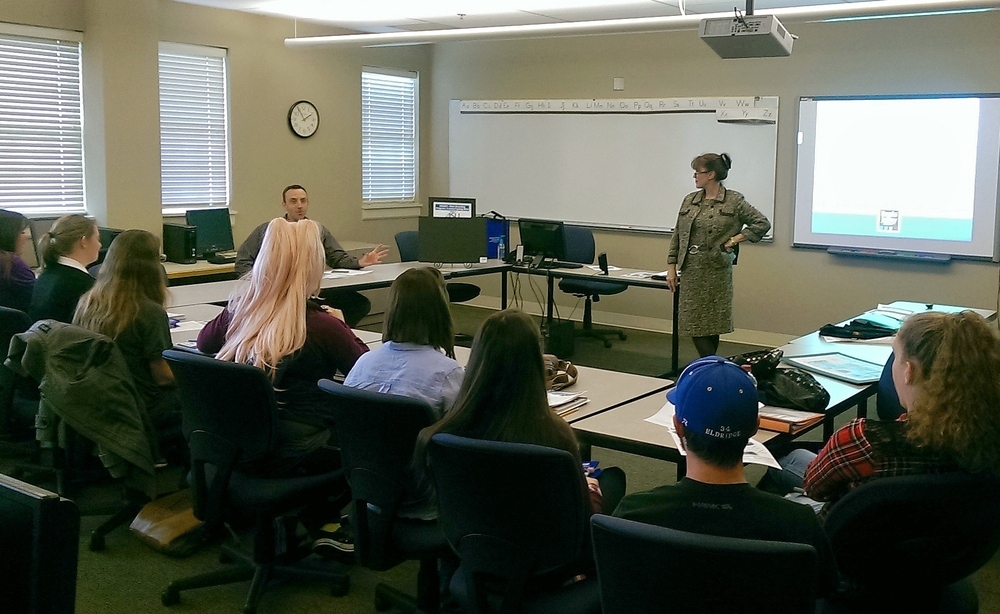 Media Kit