NEWS
At Brooks Jeffrey Marketing, Inc., we strive to provide our clients with up-to-date knowledge of superior communication, marketing and digital services, tips, and products.
Our staff members follow cutting-edge technology and techniques. Brooks Jeffrey team members attend workshops and seminars designed to increase their fluency with the tools to get their jobs done – and done well.
05/01/2015 <<Back
We have a SIGN!
For years and years, we intended to design a new office sign. But, we have been busy - and we're very thankful for that business - so, over and over we postponed the task.
Finally, we decided – no matter what – we WOULD design and install our new sign.
So, after some late nights, several design proofs, and LOTS of discussion, we installed the first part of the sign.
We love it! Stay tuned for more additions coming in the future.
Click here to watch our video of the unveiling!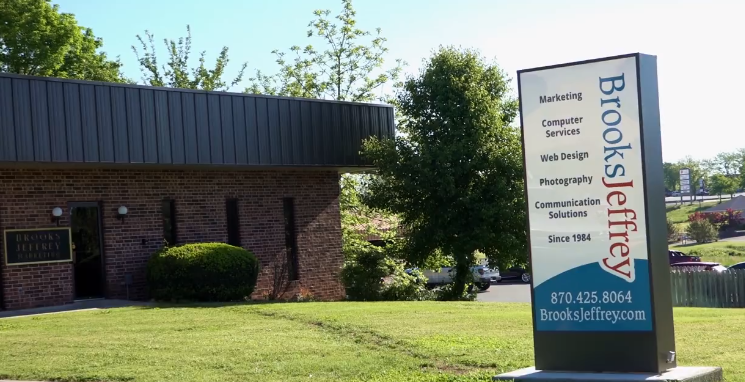 Media Kit