NEWS
At Brooks Jeffrey Marketing, Inc., we strive to provide our clients with up-to-date knowledge of superior communication, marketing and digital services, tips, and products.
Our staff members follow cutting-edge technology and techniques. Brooks Jeffrey team members attend workshops and seminars designed to increase their fluency with the tools to get their jobs done – and done well.
02/20/2015 <<Back
Happy 10th Anniversary, Brian!
Congratulations Brian Lane on your 10th Anniversary with Brooks Jeffrey! Now, for the next ten! Brian is the Technical Manager of Brooks Jeffrey Computer Store – read more about the services and products available from the outstanding computer services team at www.BrooksJeffreyComputerStore.com.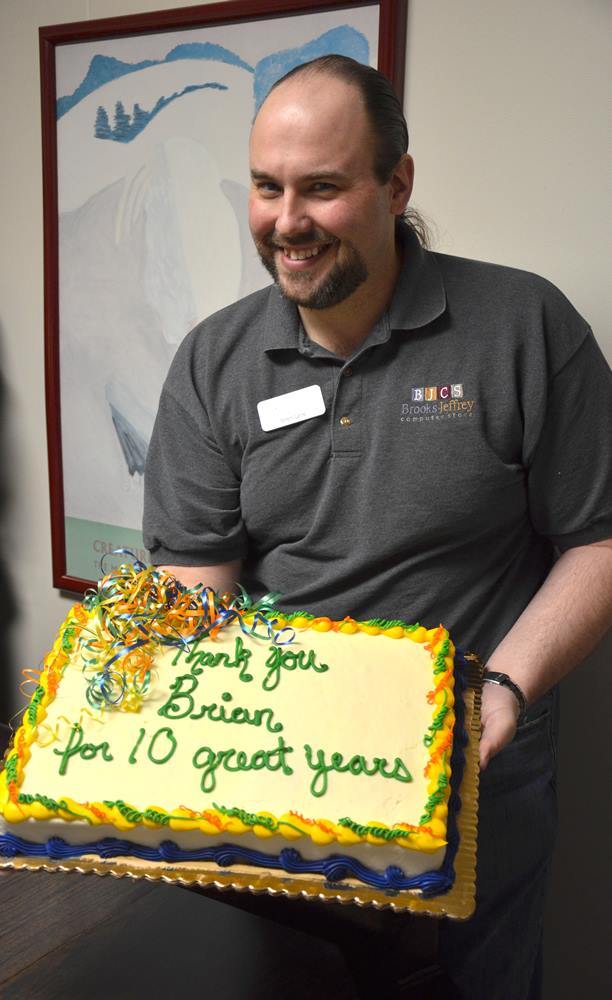 Media Kit