NEWS
At Brooks Jeffrey Marketing, Inc., we strive to provide our clients with up-to-date knowledge of superior communication, marketing and digital services, tips, and products.
Our staff members follow cutting-edge technology and techniques. Brooks Jeffrey team members attend workshops and seminars designed to increase their fluency with the tools to get their jobs done – and done well.
03/19/2021 <<Back
Happy Anniversary, Stephanie!

Last week, we celebrated Stephanie's 20th Anniversary with
Brooks Jeffrey Marketing Inc.
The celebration included lovely flowers in bright, rich colors from Annette's Flowers, a gift certificate to Whispering Woods Cabins & Grill, and an anniversary check.
While this was a celebration of twenty consecutive years, she actually has over 24 years of service to our team. Steph left for a while and had her daughter, Bailee; when Bailee was older, Steph rejoined us.
Stephanie's talents are immense and diverse. She is creative and has a keen business sense. She is talented, brilliant, dedicated, witty, and hard working.

Thank you, Stephanie, for twenty + exceptional years-now, for the next twenty!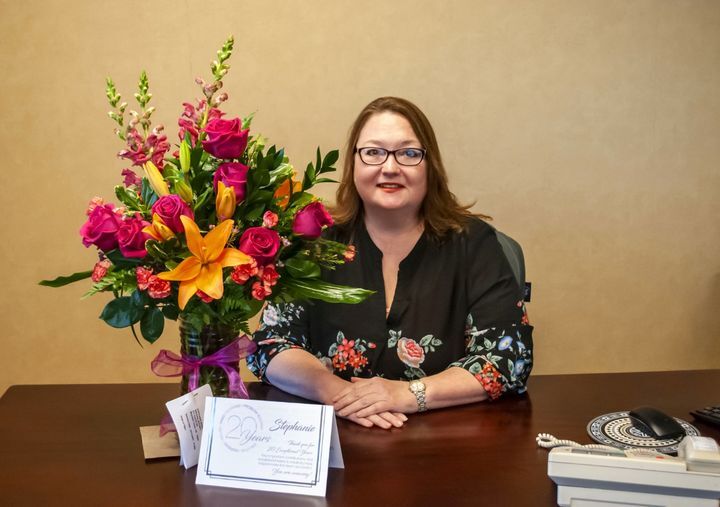 Media Kit