NEWS
At Brooks Jeffrey Marketing, Inc., we strive to provide our clients with up-to-date knowledge of superior communication, marketing and digital services, tips, and products.
Our staff members follow cutting-edge technology and techniques. Brooks Jeffrey team members attend workshops and seminars designed to increase their fluency with the tools to get their jobs done – and done well.
03/28/2019 <<Back
BJM and BJCS Attends College Day 2019 Event!
We extend our thanks to The Schliemann Center Baxter Regional Medical Center staff and volunteers for organizing and sponsoring the 2019 College Day for Girls event, held on the ASU-Mountain Home campus.
This local event is an opportunity for young women from area high schools to gather together and be inspired to dream big about their futures. The event encourages these young women to not only MAKE goals for the future, but also REACH for those goals!
We are very proud to show our support for our community and our local students!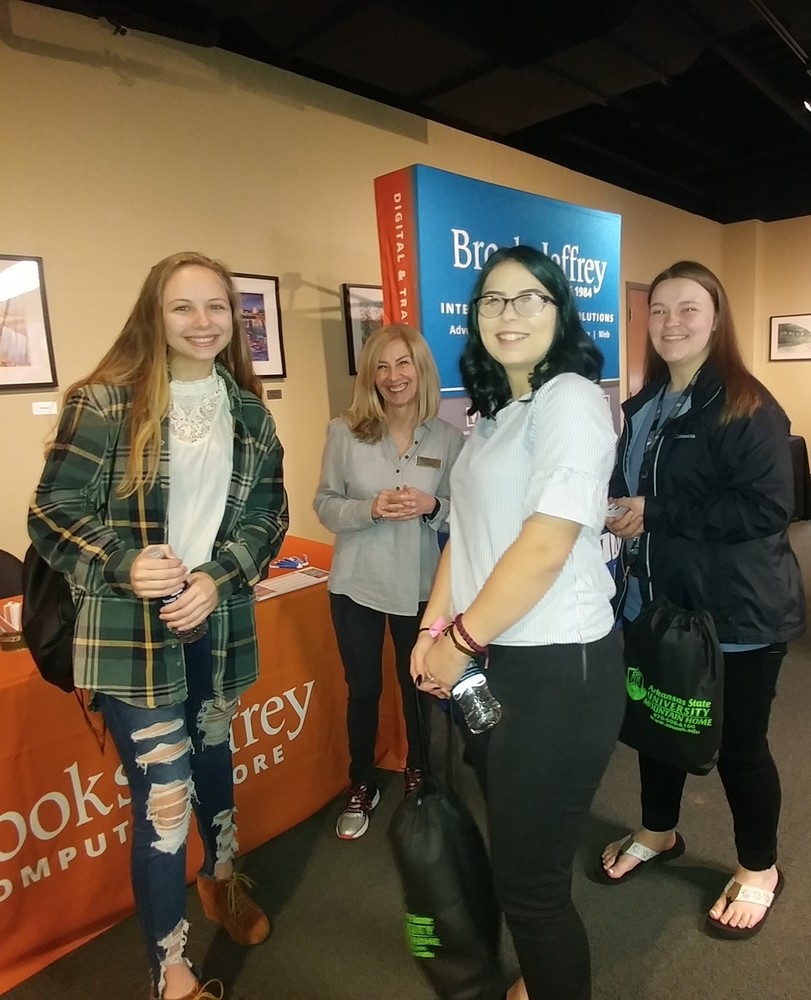 Media Kit