NEWS
At Brooks Jeffrey Marketing, Inc., we strive to provide our clients with up-to-date knowledge of superior communication, marketing and digital services, tips, and products.
Our staff members follow cutting-edge technology and techniques. Brooks Jeffrey team members attend workshops and seminars designed to increase their fluency with the tools to get their jobs done – and done well.
01/23/2019 <<Back
Richard L. Turner January 9, 1939 - January 18, 2019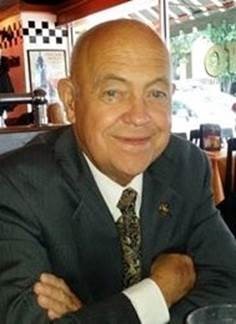 Richard L. Turner
January 9, 1939 - January 18, 2019
We are deeply saddened by the loss of our friend Richard Leland Turner. Richard passed away unexpectedly Friday, January 18, 2019.
Quick witted and affable, Richard was as comfortable conversing with world-famous athletes and governors as he was joking with the friends and colleagues he encountered every day.
Richard's infectious sense of optimism and dedication to excellence, both personally and professionally, set an example for each person who had the pleasure of meeting him during his 80-year journey.
As a complement to his warm personality, Richard was exceedingly brilliant. He was a member of American Mensa for more than 30 years and a member of the elite group, Intertel, an International Society of the Intellectually Gifted.
Richard earned a bachelor's degree in mathematics from Kansas State. Decades later, his success in the fast-paced world of website and app development as an octogenarian, speaks to his extreme intellect.
Richard was comfortable in the digital world; easily explaining the latest, cutting-edge website technology to government and law enforcement clients throughout the nation. Richard embraced the challenges of an ever-changing web-driven environment and often used his experience as a Reserve Sheriff's Deputy to enhance the digital law enforcement tools developed by Brooks Jeffrey.
Richard served for many years as a Reserve Deputy for the Baxter County Arkansas Sheriff's Office. He also served as a past member of the Clarkridge and Buford Volunteer Fire Departments.
Richard spent the last decade assisting law enforcement agencies across the nation implement web-based technology as a member of Brooks Jeffrey's MostWantedGovernmentWebsites.com LEO team. Prior to his time with Brooks Jeffrey, Richard spent more than 35 years as a manufacturer's representative selling production equipment, welding processes, and hand tools to manufacturers of electronic printed circuit board assemblies.
Richard also spent time during his early career as an Engineer and Quality Control Representative for some of the world's largest corporations including AT&T, Canada Dry, Western Electric, and Bendix.
Throughout his 80 years, Richard's vivacious spirit and unique ability to engage with those around him, endeared him to all who knew him.
Richard leaves an enduring legacy with his loving family, friends, fellow Baxter County Sheriff's Office Deputies, and the entire staff at Brooks Jeffrey. Richard is survived by two sons and daughters-in-law, Shawn (Keiko) Turner of Prosper, Texas and Eric (Dixie) Turner of Mountain Home; four daughters and two sons-in-law, Mindy Turner of Overland Park, Kansas, Vicki (Robbie) Scott of Mooresville, North Carolina, Denise (Tyson) Phillips of Flippin, Arkansas and Deanna Anderson of Jonesboro, Arkansas; one brother and a sister-in-law, Jack (Gail) Turner of Louisburg, Kansas; 12 grandchildren, six-great grandchildren and many more family and friends. He is preceded in passing by his wife, Diana Turner and his parents.
We honor Richard's memory and are grateful for many wonderful experiences with him over the years. He will be greatly missed.
Media Kit