Fastener Quicksites
Fast Setup, Low Investment Cost, Easy Maintenance!
Professional website offers fast setup, low startup investment, and affordable hosting costs
Online catalog provides the simplest and fastest way to show products
Customers can easily locate parts they need, and generate RFQs directly to your sales team
Easy-to-use CMS (content management system) keeps website information fresh & maintenance costs low
from Brooks Jeffrey Marketing, Inc. and FCH Sourcing Network.
Each Site Includes:
24/7 Toll-Free Support – For the CMS (content management system) & email.
Secure CMS Admin Interface – Password-protected access to update your site yourself
Secure Hosting – Certified, audited data center
Secure Backup – Save your site updates with automatic backup performed nightly for CMS (content management system) and catalog
Google Analytics Integration – Keep track of traffic, stats and more!
Search Engine Optimization Options – Improve your site rank and optimize search results for selected keywords and markets
View the online Fastener Quicksite Demos:
Responsive (Dynamic Width) - Responsive site auto-adjusts for optimal display based on device used for viewing the site – desktop, laptop, tablet, smartphone, etc.

&

- developed by FCH Sourcing Network
The smartest feature you can have on your site if you are in the fastener industry.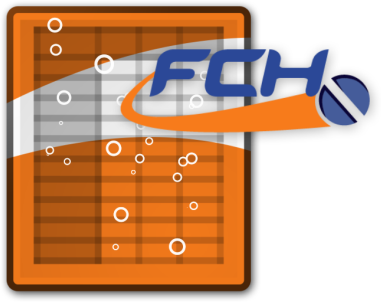 Simple Inventory Data Upload
FCH Scrubber Technology
Intuitive Search Interface
The fastest, most affordable way to put RFQs from your website into the hands of your sales team!
The FCH Quick Catalog manages your inventory, formatting your product data based on fastener industry standards. You provide data in an Excel spreadsheet and the FCH Scrubber converts your fastener description, managing all the formatting to provide a professional, easy-to-search, web-based inventory.
Fastener Quicksite Packages: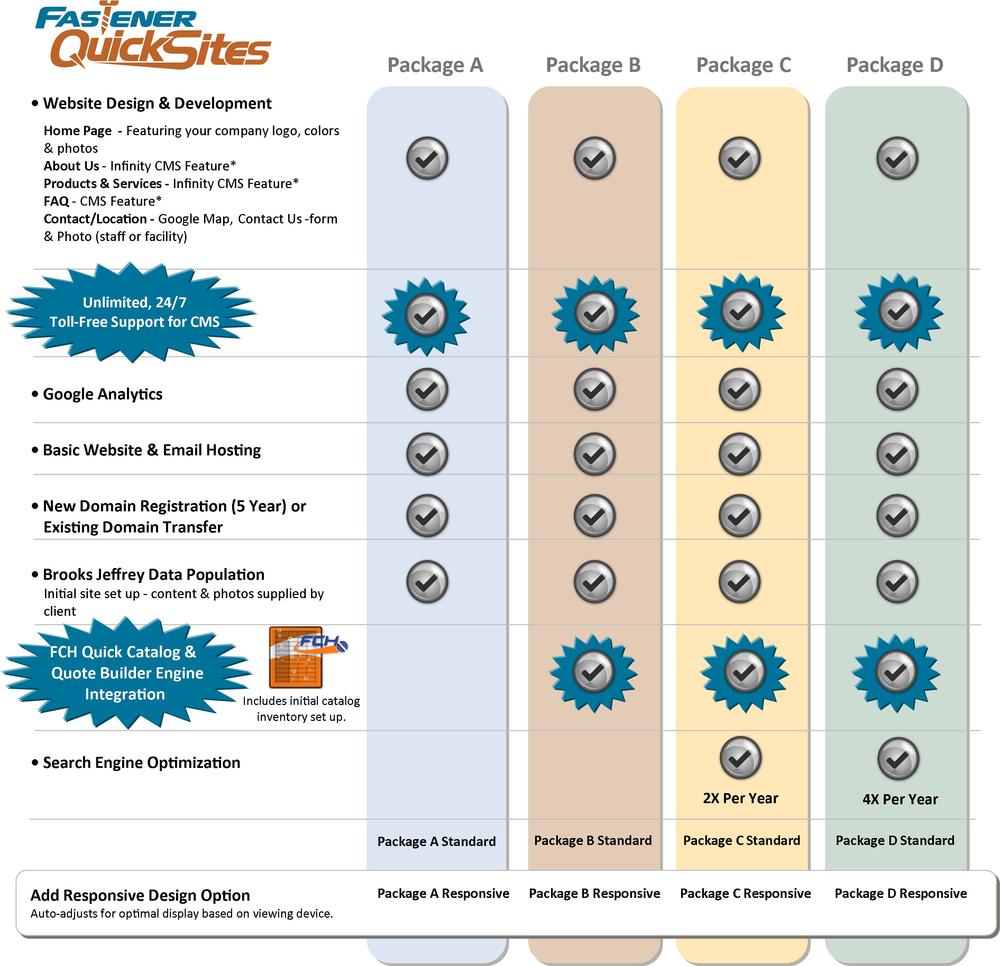 *Brooks Jeffrey CMS (Content Management System) allows you to easily manage content on your website using a password-protected interface. The Infinity CMS module allows you to add unlimited subpages to your site.
Additional Website Options / Services Are Available!
Ask for Social Media Integration Upgrades!
Contact Jodie-Elizabeth Jeffrey at Brooks Jeffrey Marketing, Inc.:
Jodie-Elizabeth Jeffrey
Office: 800-506-8064