NEWS
At Brooks Jeffrey Marketing, Inc., we strive to provide our clients with up-to-date knowledge of superior communication, marketing and digital services, tips, and products.
Our staff members follow cutting-edge technology and techniques. Brooks Jeffrey team members attend workshops and seminars designed to increase their fluency with the tools to get their jobs done – and done well.
08/08/2017 <<Back
FREE Business Portraits at Booths #49-50 at CCHRCO Annual Conference 2017
Brooks Jeffrey Marketing, Inc. will be exhibiting at the 2017 Carolinas Council Annual Conference in Myrtle Beach, SC this August.
We are offering FREE Business Portraits for ED's, CEO's, CFO's, Department Directors - Stop By Our Booths #49-50 For Yours. We look forward to seeing you at the conference: Jodie Elizabeth & Jessica.
Visit us online BrooksJeffrey.com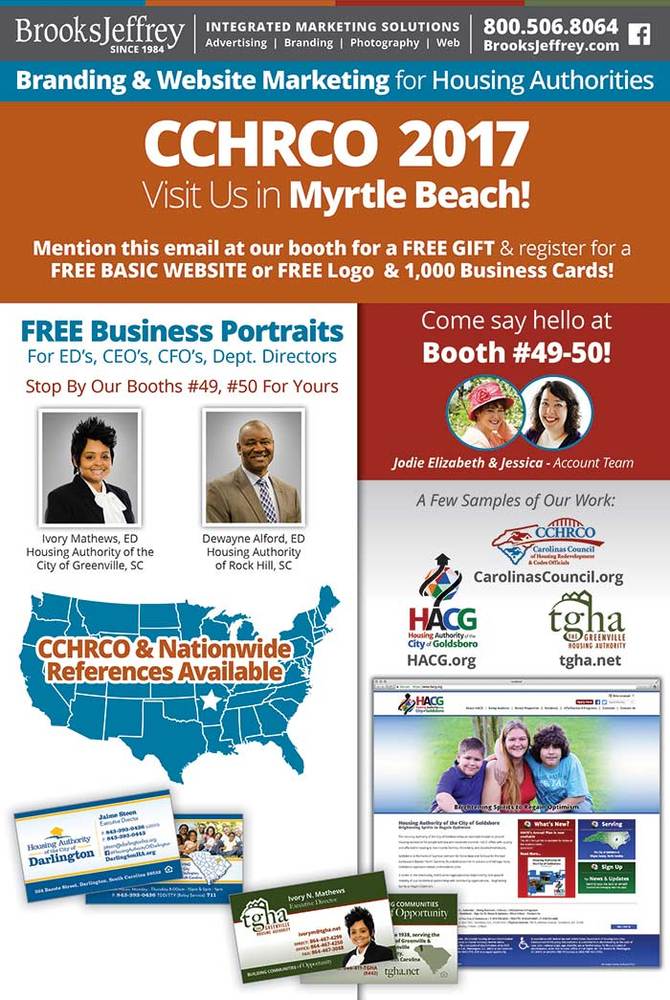 Media Kit