NEWS
At Brooks Jeffrey Marketing, Inc., we strive to provide our clients with up-to-date knowledge of superior communication, marketing and digital services, tips, and products.
Our staff members follow cutting-edge technology and techniques. Brooks Jeffrey team members attend workshops and seminars designed to increase their fluency with the tools to get their jobs done – and done well.
11/27/2017 <<Back
Free calendars are here!
Our FREE 2018 Brooks Jeffrey calendars are here! If you haven't yet received yours, contact your Account Representative or give our office a call. We will be glad to mail you one (or more).
Or, if you're in the area, stop in for one -- we would love to visit with you!

We wish all of our clients, family, and friends happy holidays & a wonderful new year!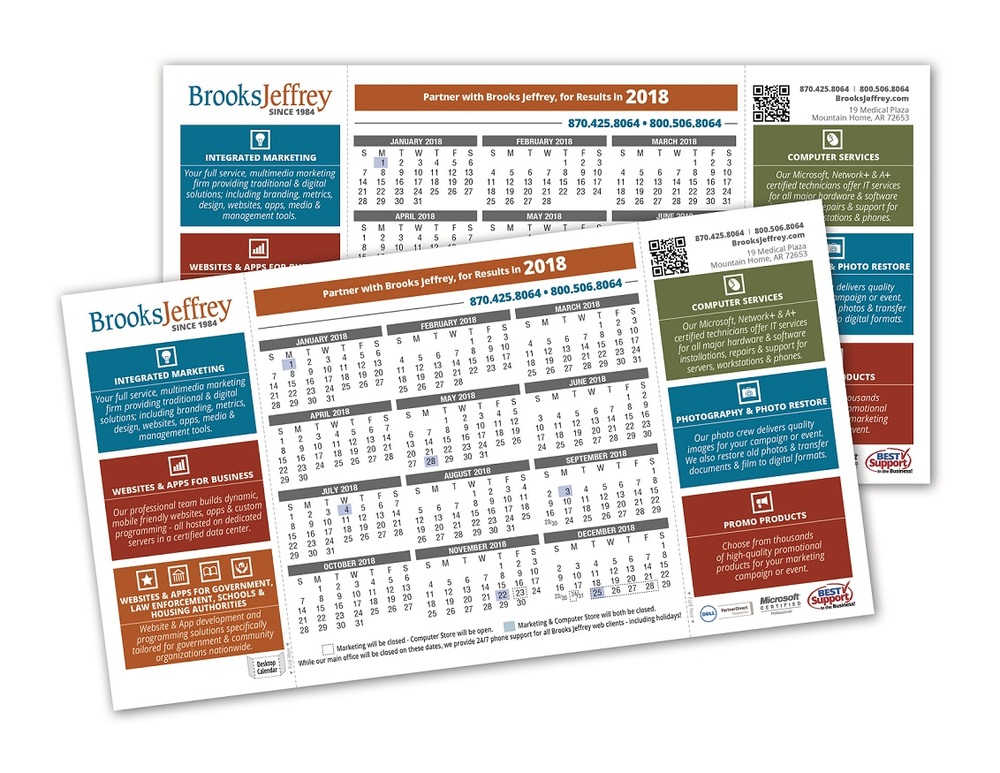 Media Kit