NEWS
At Brooks Jeffrey Marketing, Inc., we strive to provide our clients with up-to-date knowledge of superior communication, marketing and digital services, tips, and products.
Our staff members follow cutting-edge technology and techniques. Brooks Jeffrey team members attend workshops and seminars designed to increase their fluency with the tools to get their jobs done – and done well.
09/01/2017 <<Back
2nd Annual Pink Out Party!
Join us this Friday night for the 2nd Annual Pink Out Party before the Mountain Home Bombers vs. Harrison Goblins football game on September 1!
Wear pink or your PINK OUT t-shirt for a little pre-game fun starting at 5pm! There will be music, games, face painting, 50/50 raffle fundraiser, and more!
You could even win a BRAND NEW TRUCK! Purchase tickets in advance for a chance to participate in the Ultimate Auto Group Football Skills Contest at halftime. Tickets are $5 each or 5 for $20 - all proceeds benefit the Peitz Cancer Support House.
Our Brooks Jeffrey team is proud to support and participate in this breast cancer awareness fundraiser - we will see you there!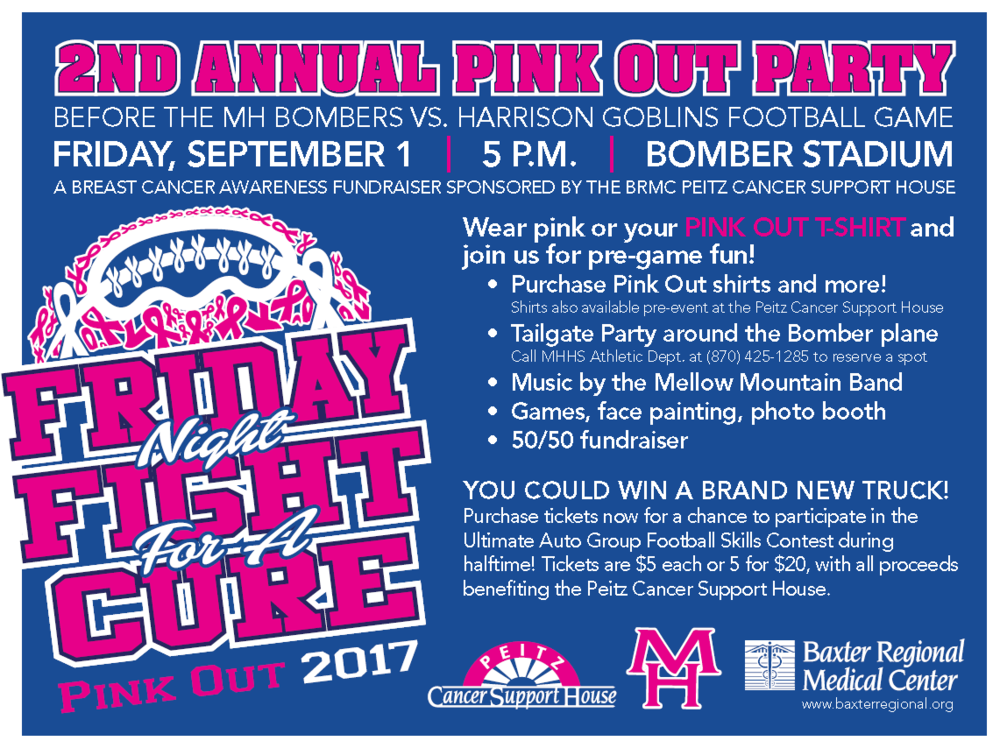 Media Kit